Guilty of coming back to the same three recipes when you don't know what to cook? We feel you, and we need Joe Wicks.
Let's face it. No matter how much we might love our favourite recipes, they can get pretty boring to make and eat after a while.
And even though there's no denying that there are some banging dishes that have recently had their claim to fame and inspired us to try out something new (remember the Feta pasta that had us all in a chokehold for months?), the struggles of finding exciting and healthy meals every single day can be real.
If that's you, then look no further. The many delicious, healthy and easy-to-follow Joe Wicks recipes are part of the reason people love his workout plan so much.
He's the curly-haired PT with 4.6 million Instagram followers who Silly-Billied his way into the hearts and homes of the nation with his PE lessons throughout lockdown.
The free YouTube series encouraged youngsters in isolation to kick-start their days with an exercise class led by Joe Wicks himself, and raised more than £91,000 for the NHS from advertisement revenue in the process. He also raised more than £1.5m for BBC Children in Need when in November 2020 he completed a 24-hour workout.
And that's far from all: the father-of-three has 10 book titles under his name, including a best-selling veg-centric book Veggie: Lean In 15, which offers a whole host of vegetarian Joe Wicks recipes for you to try at home and his latest best-seller Feel Good Food which brings us over 100 healthy recipes. He's even gone a step further and combined his fatherly advice with his fitness passion and produced The Burpee Bears, a picture book packed full of fitness tips, exercises, and healthy recipes for kids.T
hen there's the award-winning Body Coach app, launched in December 2020, which generates health plans comprising of short, sweet and sweaty HIIT workouts and Joe Wicks recipes for those looking to get fit. Now, you can even enjoy Body Coach in person as Joe has recently opened up his first ever gym: The Body Coach Studios in Shoreditch. Phew, that's a lot!
But, despite his many ongoing projects, Joe Wicks continues to share Lean in 15 recipes on his Instagram, complete with his trademark taglines and phrases (read: bosh!).
Are Joe Wicks recipes healthy?
Simple and tasty, the basic principle of the Lean in 15 approach is to include healthy fats, wholesome carbs and a lean source of protein in every meal. Post-workout, you eat more carbs to restore your glycogen levels. Easy.
Joe Wicks recipes are rated for their uncomplicated and faff-free nature (no rooting around specialist health stores for obscure ingredients required). They're almost always quick and easy to cook, and no nutrient is demonised.
Plus, delicious meals often ostracised by diet plans aren't off the cards when following a Body Coach plan; Joe Wicks recipes include curries, pastas, burgers and blondies.
There's a reason 100,000 people signed up in the first two years of the plan alone.
Keep scrolling for healthy Joe Wicks recipes for breakfast, lunch and dinner which will make isolation cooking seriously exciting (and healthy). Lean in 15 in no time.
Joe Wicks breakfast recipes
1. Almond Butter Banana Bread Breakfast Muffins
Weekday breakfasts can be a bit of a myth when you've snoozed your alarm and have a Zoom call in ten minutes.
Try these almond butter and banana breakfast muffins, one of the best Joe Wicks recipes for an easy grab-and-go option to last you all week. You're welcome.
2. Omelette Avocado Sourdough Toast
Everybody loves avocado on toast.
But when you're bored of standard avo on toast, this is one of the Joe Wicks recipes to experiment with.
Behold, omelette avo toast. Easy, tasty and fun. Win, win, win.
3. Cheesy french toast with grilled tomato and rocket
French toast is great enough on its own, but cheese-topped french toast for breakfast? Drool. Need we say more…
4. Strawberry and greek yoghurt protein pancakes
Complete with the new protein powder from Joe's MyProtein range, this strawberry protein pancake recipe is simple and delicious. Curb your sweet tooth in no time.
5. Kale and pepper frittata fingers
Egg fans, listen up: this kale and pepper combo is not only a perfect balance of all three macros, but delicious too. Get toasting.
6. Potato and tomato shakshuka
Vegetarians, listen here: just because you're meat-free does not mean your diet needs to be low protein. Example a: this egg-based dish, full of healthy fats, protein and slow releasing carbs. Lean in 15, indeed.
7. Breakfast tostadas
You can't deny how yummy these breakfast tostadas look, and prove breakfast can be so much more than just Weetabix or Bran Flakes. Get creative and try these tomorrow.
8. Chilli, chickpea and leek hash
This one's for the veggies or those who are looking to cut down their meat consumption. Plus, this chickpea and leek hash is so tasty, you'll want to cook it all over again.
9. Eggy bread with avocado, pesto and sun dried tomatoes
Everyone loves a bit of eggy bread and this one is super high in protein and healthy fats from the avocado topping so it will keep you fuelled all morning. This takes avocado on toast up to a whole new level.
10. Chocolate orange overnight oats
You can't go wrong with oats when they're chocolate orange flavoured. Dubbing it as a "belter of a breakfast", Joe Wicks combines oats, cacao powder, honey, Greek yogurt, almond milk, orange zest, and orange juice for a quick and simple breakfast.
---
Joe Wicks lunch recipes

11. Crispy Salmon Bowl with Honey Soy and Sesame dressing
For fans of Asian cuisine who really want to go large on their veg, this bowl from The Body Coach is a winner.
12. Peri Peri Chicken Bowl With Coconut Chickpeas and Veggies
Healthy lunches don't have to be bland, beige salads. No, the Joe Wicks recipes for healthy lunches are full of flavour and protein, fat and carbs. The perfect nutritional trio.
Quick to make, this one will taste good cooked fresh or eaten from a Tupperware
13. Red Thai Curry Soup
Looking for a Joe Wicks recipe that's filling, tasty and warming during these freezing months?
This red Thai curry soup is just that—hearty, nourishing and simple to make. Enjoy.
14. BBQ butternut squash quesedilas
Bite-size and perfect to pack in your lunch box, these Mexican toasties will make you question whether they can actually be tasty. But with a healthy balance of macros, they're Lean in 15, for sure.
15. Low carb cod fishcakes
Looking for a lighter carb lunch? These are high protein, thanks to the cod, and perfect for packing with a salad for eating on your break. Enjoy.
16. Vegetarian bolognese
A hearty, healthy, Lean in 15 lunch ideal for boxing up and enjoying al desko. Fun fact: Wicks' other half Rosie created this recipe especially for his Veggie Lean in 15 book, released in December 2018. Cute!
17. Sticky beef burrito
Mexican night never looked so good. High in protein, slow release carbs and healthy fats, this burrito is both nutritionally dense and delicious.
If you're veggie or vegan, why not sub the meat for Quorn, instead?
18. Thai Chicken Lettuce cups with Rice
Healthy, hearty, and a family favourite for the Wicks', these look like they pack some serious flavour. Bonus – your kitchen will smell incredible after whipping up a few of these; it's no wonder Joe himself is a big fan of them.
19. Cauliflower, Chorizo and Corn Frittata
Cheesy, smokey, flavoursome and packed full of veggies. This recipe makes a fantastic lunch or dinner and is just as tasty cold as it is hot. We can't wait to feast on this at lunchtime.
20. Chicken Thigh Pita with Peanut Satay Sauce
Bit of an east meets, er, middle-east this one. A super quick and tasty lunchtime option where you need a protein hit. Definitely one for the peanut butter heads.
---
Joe Wicks dinner recipes
21. Mango Chicken Burger
Everybody loves a burger.
So make your burger Lean in 15 with this exotic recipe. Think moist chicken, crisp lettuce and juicy tomatoes, all sandwiched together with some Greek yoghurt and a side of sweet potato fries, of course.
Enjoy.
22. Prawn and Chorizo Stir Fry
Like a Wagamamas, but healthier.
Now you can't go wrong with a healthier Wagas.
Protein from your prawns, and slow release carbs from your noodles, this dish is tasty and will keep you fuller for longer. Win, win.
23. Mexican Cod Fish Tacos with Pineapple Salsa
Craving an Mexican takeaway? You don't need to opt for a meal full of additives and high fat sauces to enjoy.
Make these cod fish and pineapple salsa tacos for a tasty and nutritiousus dinner party alternative – perfect for entertaining friends.
24. Hidden veggie mac n cheese
In a word: Yum. This dish is deceptively veg-packed, making hitting your five a day even easier than you could have imagined.
25. Thai green fish in a bag
Like a takeaway, but healthier. Cook from home and you'll know this delicious Thai dish isn't full of added nasties, additives or sugars. Fakeaway, sorted.
26. Veggie Buddha bowl
Not only is it aesthetically pleasing to look at, this veggie Buddha bowl is packed with nutrients and protein. Also great if you're testing out a veggie lifestyle for a week or two.
27. Homemade aubergine parmigiana
This aubergine parmigiana recipe is the perfect vegetarian alternative to a lasagne. So why not get stuck into some layers of freshly cooked tomato and aubergine!
28. Honey ginger salmon with veggie rice
With a recipe as easy as this, you won't be missing out on your protein, or your flavour. Packed with nutrients and using only a handful of ingredients, this Salmon dish is just as easy to make as it is good to eat.
29. Creamy veggie pasta
Simply spread your veggies out on a baking tray and roast them in the oven. Cook up some pasta, add pesto, mascarpone, parmesan, and a little pasta water. Mix it all together and you've got a super healthy, cheesy mid-week meal. Bosh.
30. Pesto and Parmesan crusted cod
Now this is a glorious-looking Italian flavourbomb of a dish that's handy for anyone looking to reduce their starchy carbs without sacrificing flavour of fullness. Bellissimo!
31. Cheesy Broccoli and Bacon Pasta Bake
Prepared, adorably, with help by Joe's eldest child, Indie (who declares this dish 'absolutely banging'), this is a super simple family dinner made from simple ingredients that's guaranteed to go down a storm.
---
Joe Wicks snack recipes
32. Peanut Butter and Choc chip blondies
Must. Not. Dribble. Whip up these healthy snack bites for with a tup of tea or a scoop of ice cream after dinner. Seriously, seriously good.
33. Carrot cake energy balls
Made with Joe's favourite coconut oil and desiccated coconut, these are seriously tasty and easy to transport to and from work or the gym. Just try not to eat the lot. They're very more-ish.
34. PB, banana, and berry smoothie
One of the simplest combinations, but a delicious one nonetheless. Whizz up this smoothie for an easy on-the-go post-workout breakfast, or top with granola and enjoy a smoothie bowl. Yum.
35. Cheesy chorizo and broccoli muffins
Packed with healthy fats and protein, these muffins are a perfect snack for when you're on the go (or make a great breakfast too). For a veggie version, why not swap out the Chorizo for a carrot?
36. Three egg cheesy omelette with mashed avocado
This cheesy omelette with avocado is a step up from your regular avocado on toast and exactly what you need to wake up with a spring in your step.
Must Have Kitchen Appliances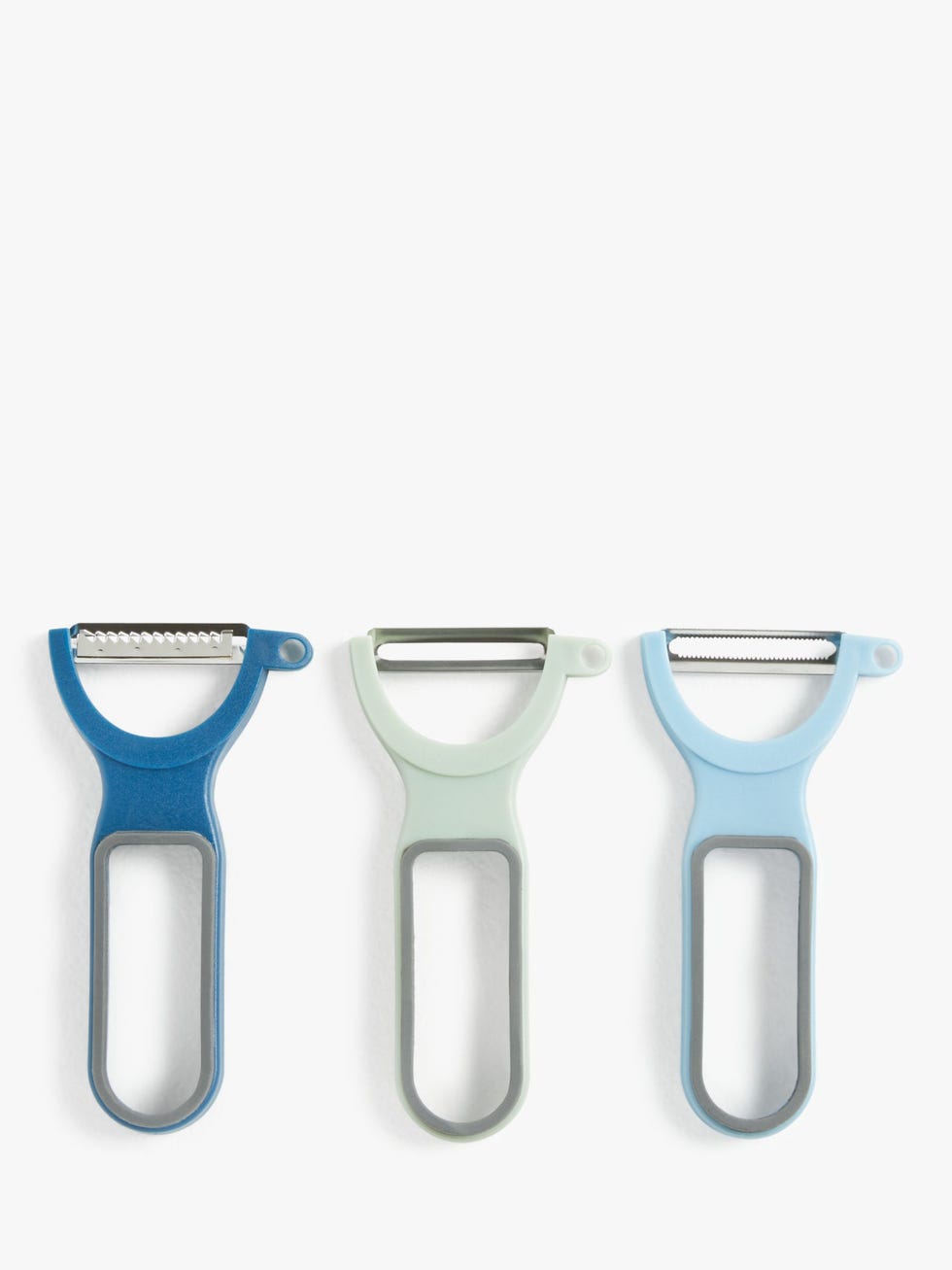 Like this article? Sign up to our newsletter to get more articles like this delivered straight to your inbox.
News Source: https://www.womenshealthmag.com/uk/food/healthy-eating/a707781/joe-wicks-recipes/