BETHLEHEM, Pa. – A restaurant known for its artisan pizzas and pasta flights is leveling up its services in Bethlehem.
Pat's Pizza & Bistro, offering specialty sandwiches, entrees and other food made from "clean ingredients" at 1426 W. Broad St., will soon be debuting a new food trailer and brunch menu.
First, Pat's is bringing its tasty concept on the road with a custom-made food trailer – serving up pizza, appetizers and more – beginning Friday at a St. Patrick's Day Weekend Bash at The Wooden Match, 61 W. Lehigh St., Bethlehem, Pat's owner Yiannis Kyziridis said.
Customers will enjoy a menu of some of Pat's most popular dishes, including pizzas such as margherita, Nonna's Meatball and Buffalo chicken; and appetizers such as cheesesteak eggrolls and breaded cheese curds.
The Wooden Match's outdoor event, running Friday through Sunday, also will feature other food trucks, including Slide On By, Taco Town, Lehigh Valley BBQ and K-Town Taphouse, along with live entertainment, retail vendors, cigar tents, patio seating and outdoor bars and games.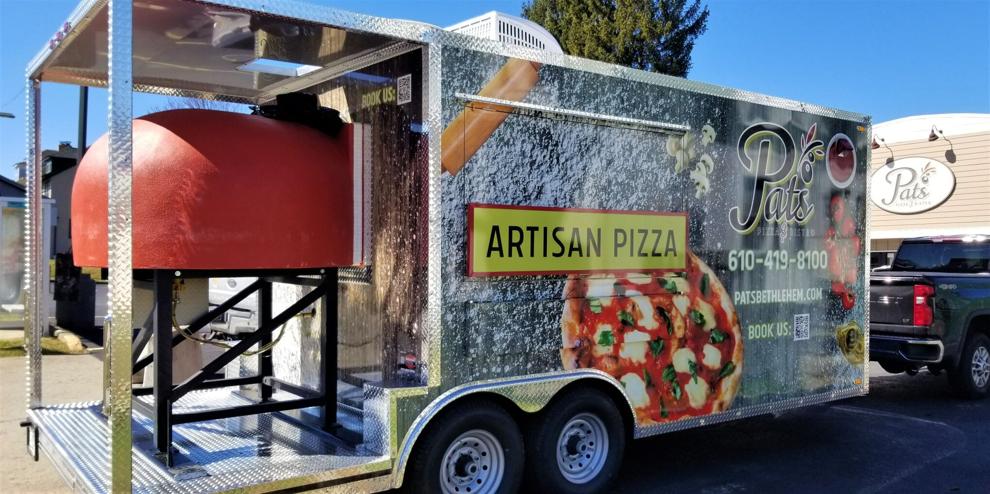 Pat's trailer, featuring new stainless steel kitchen equipment as well as a new gas- and wood-fired brick oven, will be at the St. Patick's Day Weekend Bash beginning at 4 p.m. Friday and noon Saturday and Sunday. It will serve guests until around 10 p.m. all three days.
Pat's has already become a staple at local events such as Musikfest and Christkindlmarket in Bethlehem, but now the business will have a much better set-up allowing for more food options, Kyziridis said.
"We're extremely excited," Kyziridis said. "The St. Patrick's Day party will be the trailer's first event, but we have already started booking other events."
In addition to Musikfest, Pat's new food trailer is set to appear at other upcoming public events, including a weekly Live in the Garden music series – presented by the Bethlehem Chamber of Commerce – on Saturdays beginning in May, Kyziridis said.
The trailer also is available for private functions, including weddings, corporate events and birthday and graduation parties. Menus can be customized based on the host's preferences.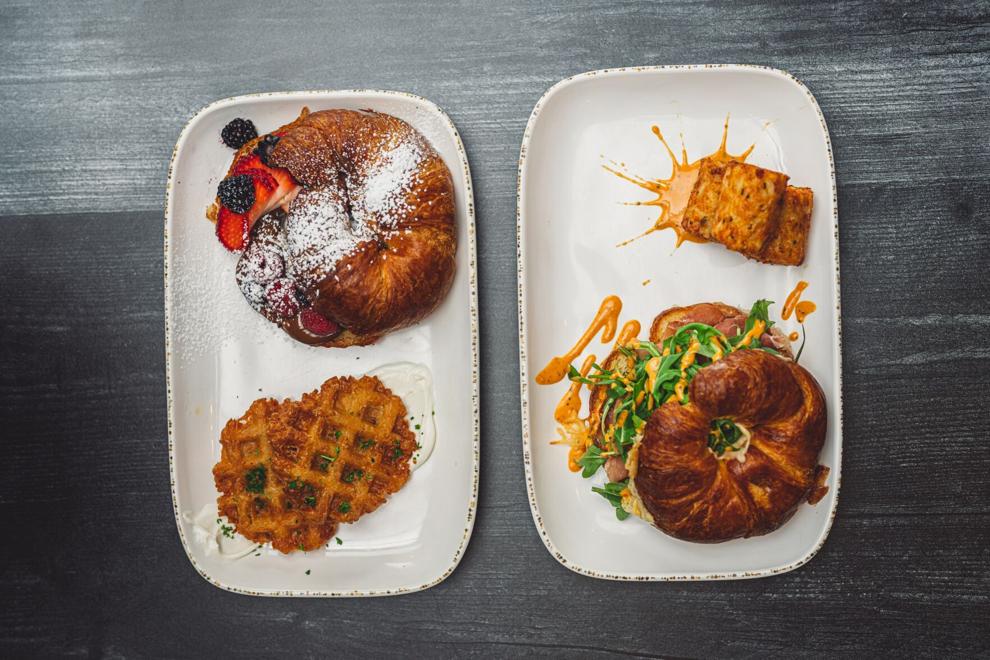 Pat's, which opened five years ago in a renovated former 7-Eleven convenience store, also is planning to debut a new Sunday brunch menu on April 2.
Brunch offerings, to be served 11 a.m. to 2 p.m. Sundays, will include appetizers such as bacon and chive tots, waffle hashbrowns and a Greek yogurt parfait; and entrees such as ricotta lemon pancakes, salmon or fig tartines and Brussels sprout or loaded tot skillets.
Other brunch menu highlights will include Italian-style Bennies (two eggs sunny-side-up atop brick-oven flatbread with piles of Prosciutto di Parma and Hollandaise sauce drizzle), Nutella risotto porridge (Arborio rice risotto infused with Nutella, topped with fresh berries and garnished powdered sugar), a stuffed croissant trio (pistachio cream, almond cream and chocolate stuffed, served on a board and garnished with powdered sugar) and croissant melt (buttered croissant slathered with Nutella spread and topped with fresh berries mix and crushed candied walnuts; served with balsamic greens).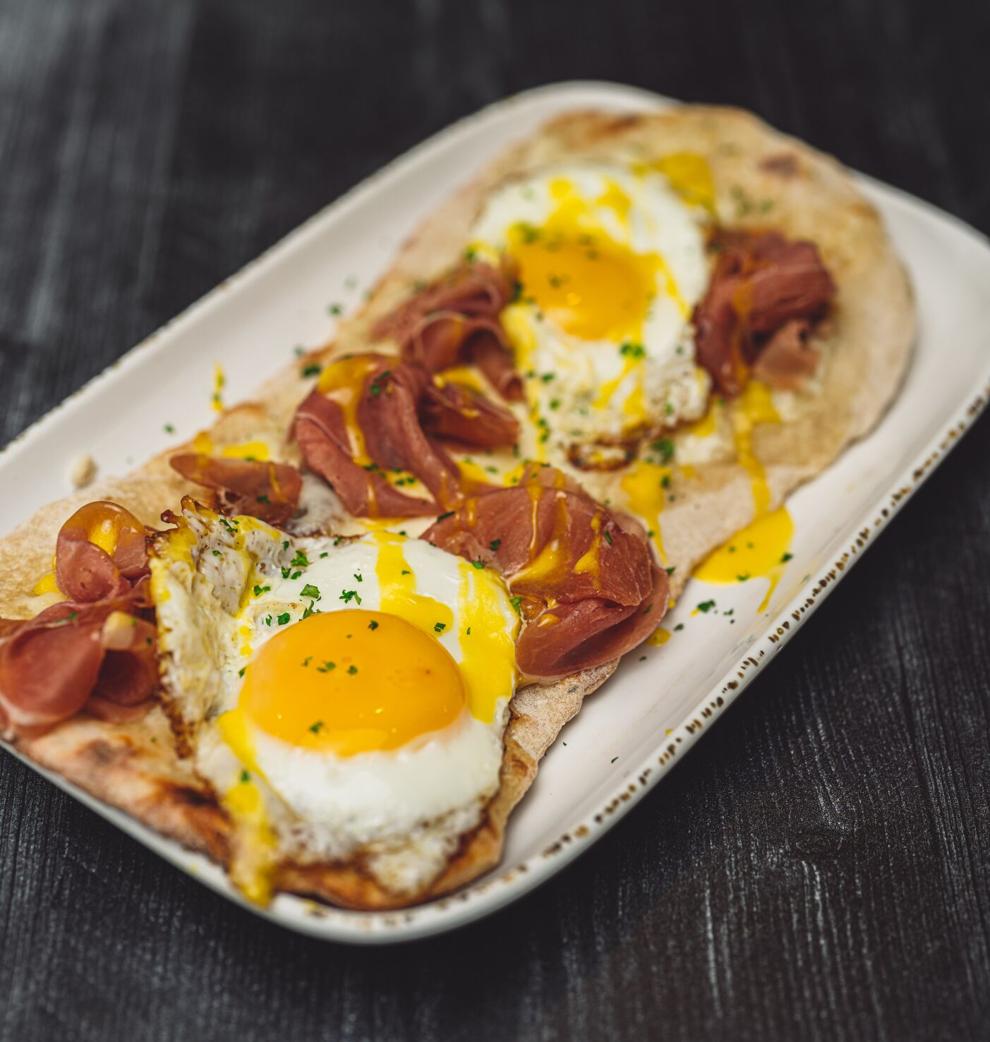 Pat's is BYOB, and the restaurant will serve complimentary peach bellinis during brunch while supplies last.
Pat's, open 11 a.m. to 9 p.m. Sunday through Thursday and 11 a.m. to 10 p.m. Fridays and Saturdays, over the past year has become known for its pasta flights, available for dine-in or takeout.
Flights, which weigh around 3.5 pounds, are $45 each and include your choice of three pasta selections (fettucine con fungi, ricotta gnocchi in pesto, caccio e pepe, pappardelle aurora, penne vodka, tortelloni alfredo or Sophia Loren).
After introducing the pasta flights last winter, Pat's sold nearly 5,000 of them in 2022.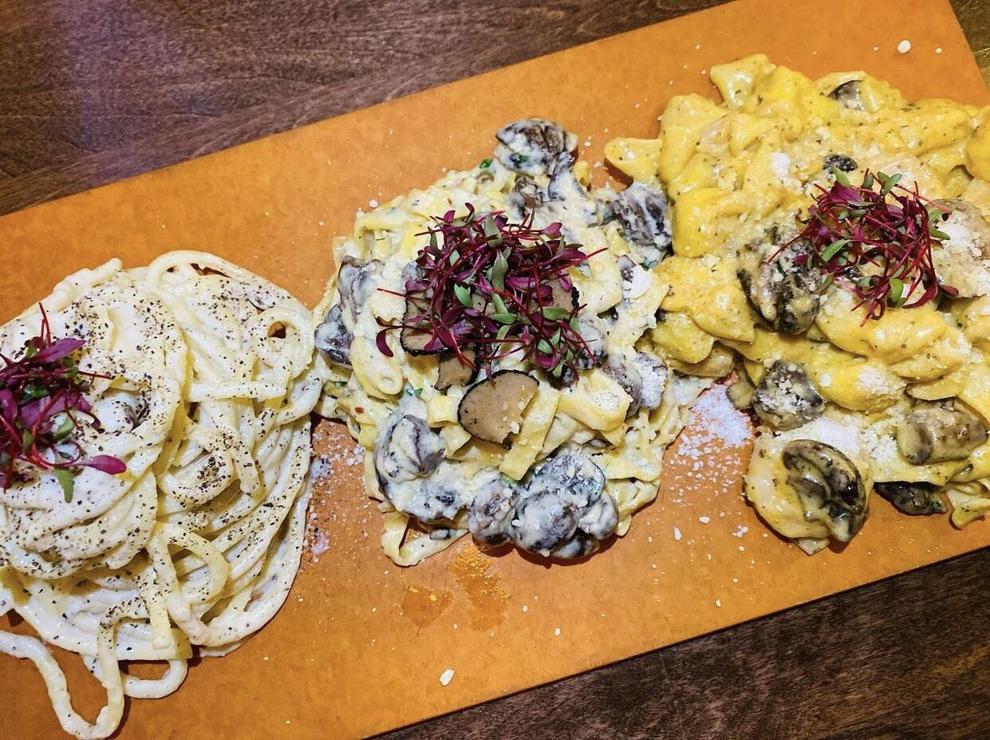 News Source: https://www.wfmz.com/features/eat-sip-shop/popular-bethlehem-restaurant-debuting-new-food-trailer-brunch-menu/article_ad66c1e2-c439-11ed-ad67-5743e1ac529e.html