---
There's a new sweet treat on the menu at Dairy Queen for a limited time.
The ice cream chain, known for its soft serve cones dipped in a quick-hardening shell, has added a new churro-flavored option to the menu.
For a limited time, customers can order the cinnamon-sugar-topped Churro Dipped Cone, inspired by the popular fried dough dessert, at participating locations.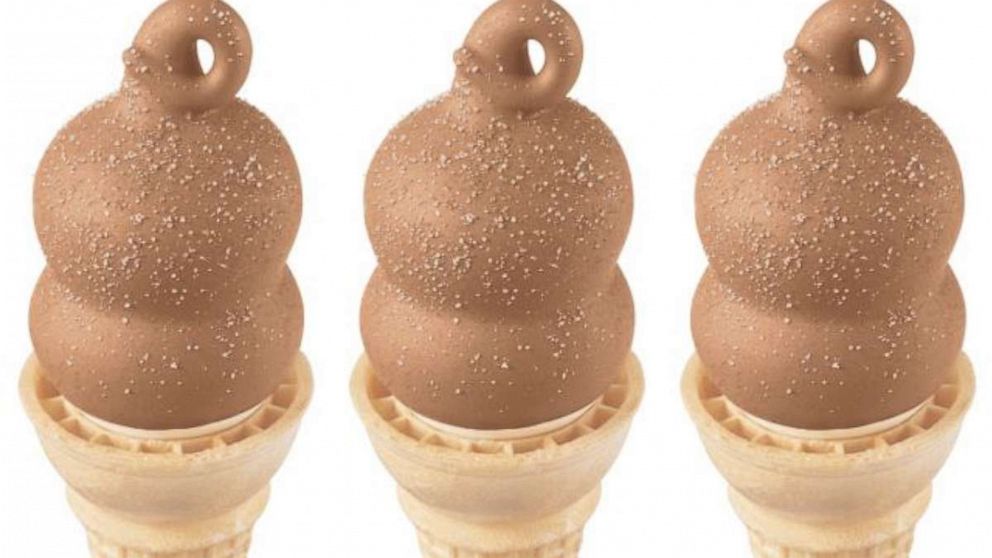 Dairy Queen
The new churro dipped cone from Dairy Queen.
"The Churro Dipped Cone brings together two classic flavors to bring you DQ's version of a classic treat," the menu description reads. "We're positive you'll fall in love with the cinnamon sugary crunch of the churro topping with each and every bite."
The fast casual chain also has festive St. Patrick's Day offerings this month, like the Mint Brownie Blizzard Treat — which "blends brownie pieces, choco chunks, and cool mint all together with our world famous soft serve" according to a menu description — and the Under the Rainbow Shake, a "parade of magically fruity flavors and rainbow sprinkles blended with creamy DQ vanilla soft serve and garnished with whipped topping and more rainbow sprinkles."
Additionally, customers can mark their calendars and head to their nearest Dairy Queen location on March 20 for a free small vanilla cone.
According to the Dairy Queen website, "Free Cone Day marks the beginning of 'Treat Szn' — the time of year when the weather warms, and the only things that should be cold are sweet treats that come in a cone or cup."
"We like to think of Free Cone Day as the beginning of our favorite season — treat season!," Maria Hokanson, executive vice president of marketing for American Dairy Queen Corporation, said in a statement. "As we welcome the first day of spring, we invite all fans to stop by a DQ restaurant, get their free cone and make great memories with friends and family."
News Source: https://www.goodmorningamerica.com/food/story/new-churro-dipped-cone-saint-patricks-day-treats-97844925