Airlines and their caterers worldwide have been criticized for the lack of action regarding the reuse and recycling of their cabin products. However, several airlines have been taking measures to address waste generated by commercial flights. These initiatives include reducing the use of single-use plastics (SUP), eliminating inflight magazines, and offering amenities only upon request.
But a far bigger problem is food waste. According to the International Air Transport Association (IATA), the airline industry generates more than six tons of waste onboard aircraft annually. And 20-25% of cabin waste is untouched food and beverages. This is not a good look for the industry with big sustainability promises. So, what is the solution?
SIMPLEFLYING VIDEO OF THE DAY
The possible solution
An IT consulting company and a 100% subsidiary of Lufthansa, Lufthansa Industry Solutions, is currently developing an AI-driven solution that will detect untouched or partially eaten food as well as any unwanted supplements.
The airline will be using AI-powered food detectors to take pictures of the catering trays that are returned after each flight. These pictures will then be analyzed by a computer vision AI system, which will identify the components of the meal that weren't fully eaten. The system will also measure the weight of the leftover food, giving a clear idea of the amount of waste generated.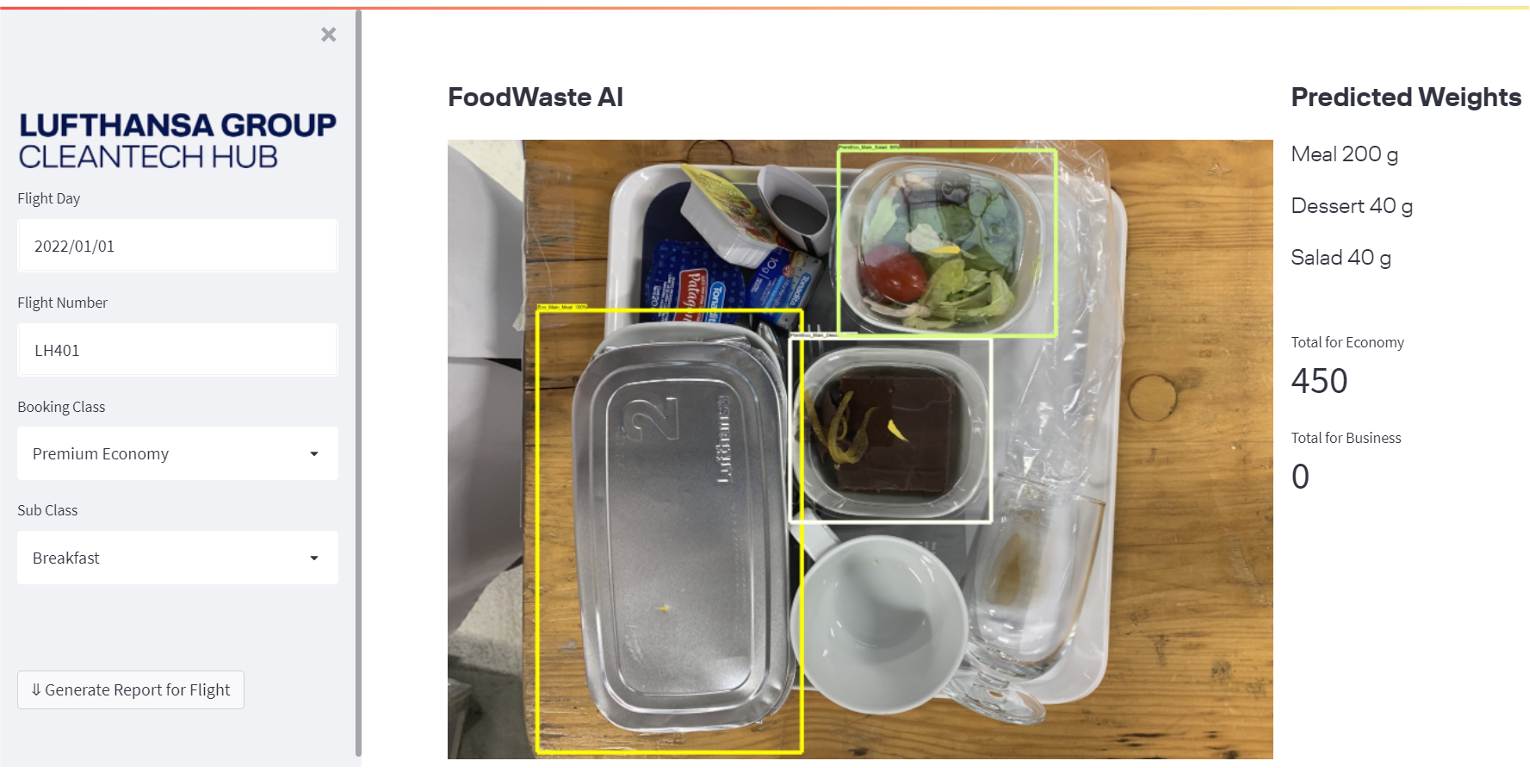 This new system will help the airline to tailor their meals to each flight's specific needs and preferences, reducing the amount of food that's returned. It will also identify any quality issues or less popular food options, allowing the airline to make improvements where necessary.
The technology is being developed in cooperation with the Lufthansa Group Clean Tech Hub, Lufthansa airlines, Swiss, and Eurowings Discover, as well as Lufthansa Industry Solutions (LHIND).
Not ready until 2024
In a comment to Simple Flying, a spokesperson for Lufthansa Industry Solutions said that the company's AI-driven solution for reducing food waste onboard is currently under development and just went through a minimum viable product (MVP) phase at the end of last year to evaluate its viability and potential impact. Commenting on the upcoming food waste reducing solution, the spokesperson told Simple Flying:
"At the moment, a task force at Lufthansa airline is setting up a project roadmap, which includes further test runs throughout this year. Lufthansa Industry Solutions sees food waste reduction as one of the major topics and a huge contributing factor to being able to reach environmental sustainability goals."
However, Lufthansa's Food Waste AI will probably not be available before 2024. The company still needs to provide specific figures on how much waste reduction it could bring. Still, initial estimates suggest that implementing the technology could save 5-10% of all food produced for flights, Lufthansa Industry Solutions added.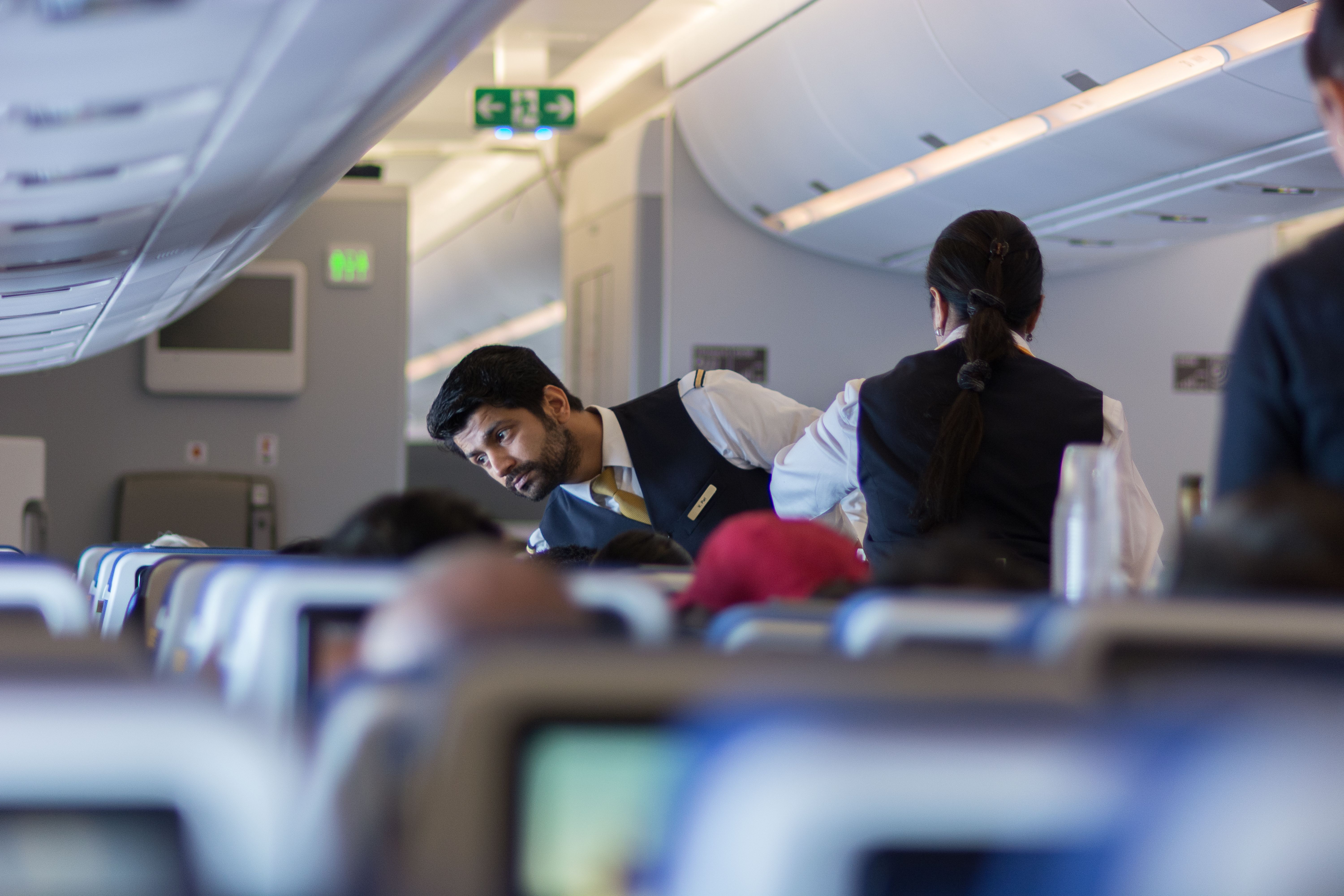 Photo: rl_foto/Shutterstock
It is worth noting that Lufthansa is not the only one looking at this technology to reduce food waste. Other airlines, such as Emirates and Etihad, have also committed to reducing food waste onboard by implementing similar AI technology.
IATA/ICAO Code:

LH/DLH

Airline Type:

Full Service Carrier

Hub(s):

Frankfurt Airport, Munich Airport

Year Founded:

1953

Alliance:

Star Alliance

Airline Group:

Lufthansa Group

CEO:

Carsten Spohr

Country:

Germany
News Source: https://simpleflying.com/lufthansa-using-ai-to-reduce-food-waste/