While most of Texas is obsessed with breakfast tacos, and Austin dukes it out with San Antonio for whose are superior, down on Galveston Island, the breakfast burrito is king.
Known mostly as a "surprise burrito," it's the unofficial food of the island. They're everywhere, from high-dollar cafes that close after lunch to the food truck in the gas station parking lot, with everyone having their own hot take for who has the best. The surprise is the standard go-to breakfast for locals around these parts. And for good reason: They're delicious and cheap.
The essential components of a surprise burrito are the same wherever you get it: a fresh homemade flour tortilla, refried beans, scrambled eggs, a fistful of cheese, bacon and potatoes. The standard surprise is built like a Ford F-250 with its heft ability to fill up a grown man until well after lunch. And it must be no more than $5.
Every spot makes its own version. Bronco Burritos calls theirs the bronco burrito, and uses chorizo as well as bacon. Bronco caught fire during the pandemic, but recently reopened their brick and mortar on the island after operating a truck in League City. At Mi Abuelitas, there's a Mia's special (bacon) and an Isabel special (sausage). Henry's, a Mexican-Salvadoran restaurant  on Broadway, serves its surprise burrito folded instead of rolled—it's massive and comes on a plate. At most places, you get it rolled and you're out the door in five minutes. Bambú, La Estación, El Rey and El Jardin also call theirs the surprise burrito.
In a state obsessed with tacos, how did Galveston become a burrito town? Sometimes, the surprise is more like a mystery. Trying to track down the origins of this special burrito felt like a wild goose chase. Few people know how they got on just about every menu in town.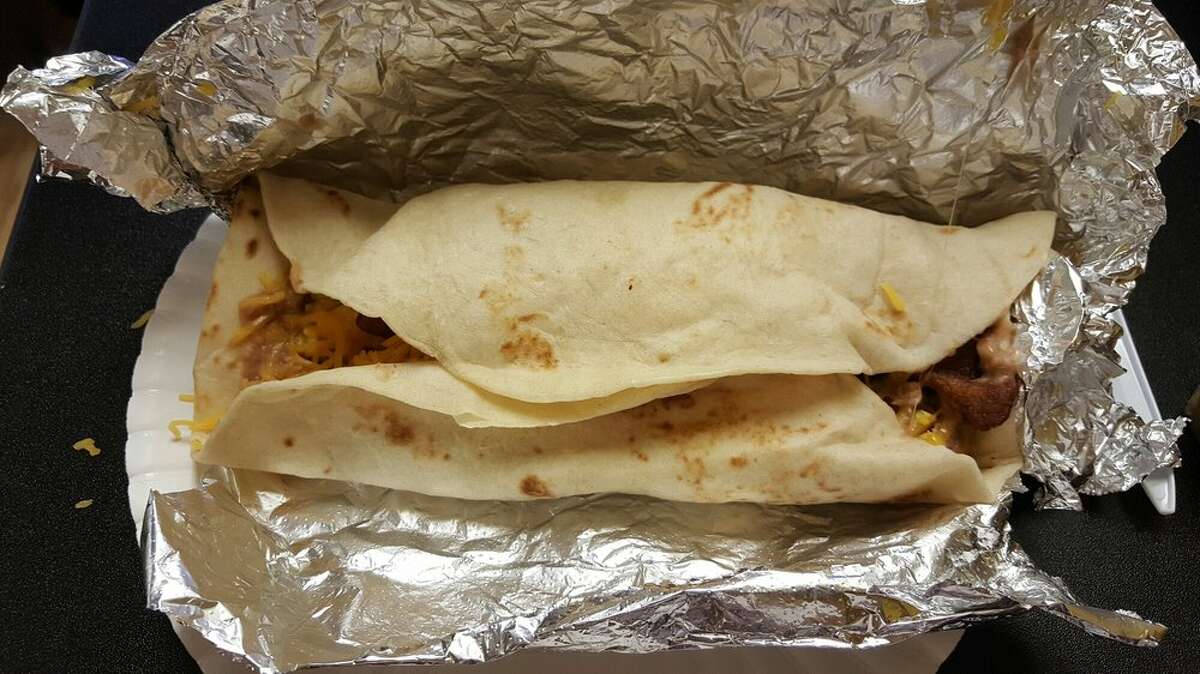 "I don't know where they came from. I'd ask some old cops. I bet they know. They're always eating at the crack of dawn," Danny Webber Jr., a local bartender at Molly's, said philosophically.
 
"I think it came from surfers," ventured Janese Maricelli, founder of Culture Clash magazine, about the elusive burrito beginnings. "They're out there early in the morning to catch waves. They needed something substantial. I'd find some surfers."
But the answer wasn't with cops or surfers.
At Bambú, where the surprise is excellent and the coffee is consistently refilled, one server had no idea where the burrito was born. She had never considered that they were only a Galveston thing. The staff at Stewart's Packaging, who sells restaurant and bar supplies to basically everyone on the island, had no idea either—again, no one had stopped to think about it. The investigation hit another brick wall at La Estación, but the restaurant's hot sauce sure is one of the best on the island, and pairs perfectly well with the fried potatoes.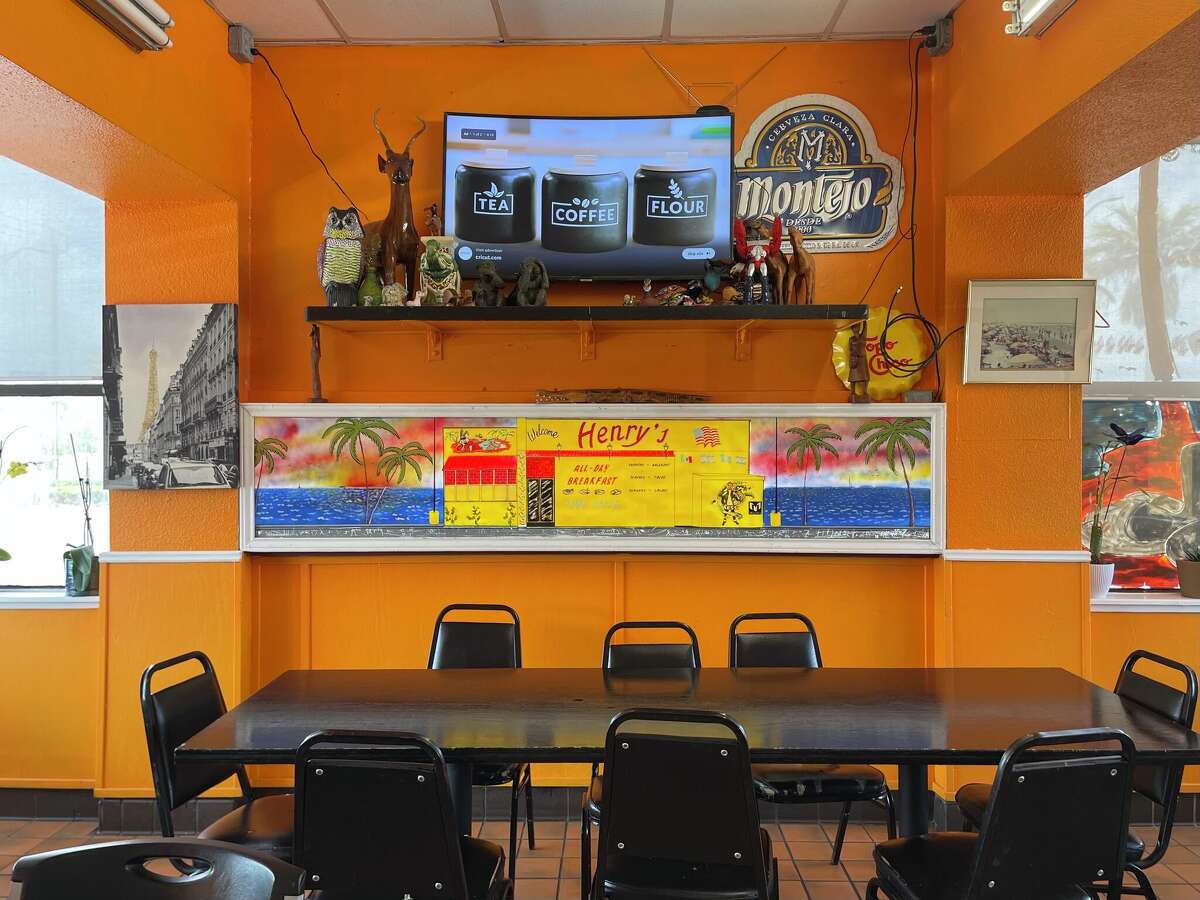 People on the island love a Bronco burrito. Customers streamed into the restaurant on a recent Tuesday at lunchtime, and more impressively, owner Melinda Medellin knew all of them by name.
"My last name is Medellin, like the cartel, except we don't sell drugs, we sell burritos," she said. She thinks the Galveston burrito craze began with the folks at El Jardin and her father, who started the company and made great homemade flour tortillas. "He and his friends came up with the name Bronco burritos, but we add chorizo to our version of the surprise. And we've been selling them for almost 40 years."
Patricia Rodriguez, whose family founded El Jardin, had the answer. "My dad was working one day right after he opened this place," she recalled. "A guy came in early and said, 'Let me get a sunrise burrito.' My dad said, 'What's that?' The guy said to throw everything he had on the tortilla so it would fill him up. My dad said it sounds more like a surprise than a sunrise, and that's how the surprise burrito was born. Right here at El Jardin. A hungry guy came in and the rest is history."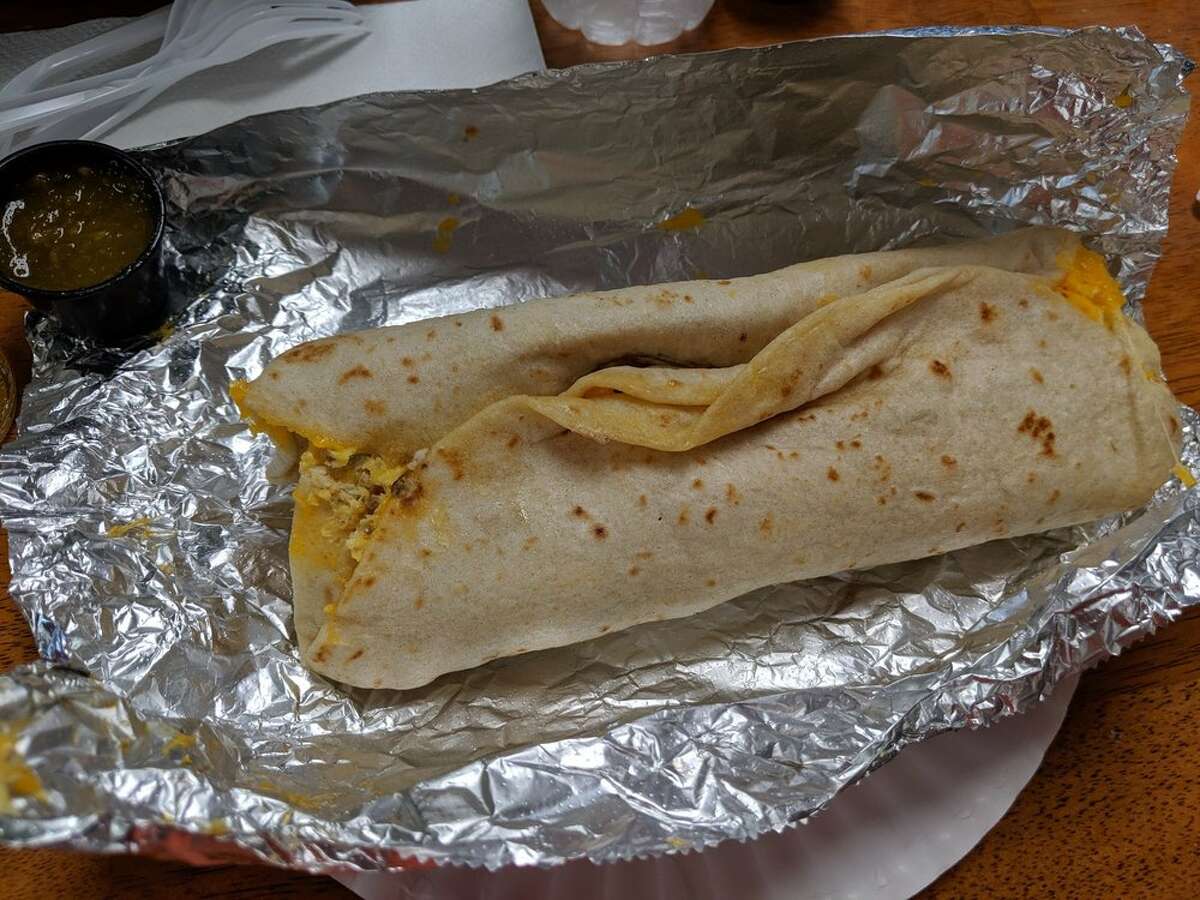 And like Bronco Burritos, the little downtown restaurant has been slinging authentic Tex-Mex and, of course, their burritos for almost 40 years, too.
Despite the surprise burrito being on just about every menu in Galveston, thinking about their food objectively as iconic gave the locals pause. They're so laid back down here where the waves break against the Seawall, they didn't realize their burritos were anything special. Should you make the trip down, stop into these mom-and-pop joints and grab a surprise burrito. It's one of the best ways to kick off a few days of beach chilling or too many late nights in the downtown dives, but whatever your poison, it'll keep you full for hours.
News Source: https://www.chron.com/food/article/galveston-surprise-burrito-17840893.php