(WXOW) – St. Patrick's Day and corned beef often go hand in hand. 
The Wisconsin Beef Council is providing tips and tricks to make the best corned beef meals for the holiday. You can find a whole collection of different recipes here. 
Angie Horkan of the Wisconsin Beef Council joined Daybreak on Monday to highlight two different recipes. 
She started with a closer look at cooking corned beef.
Horkan then dove into a Corned Beef with Apple-Onion Saute.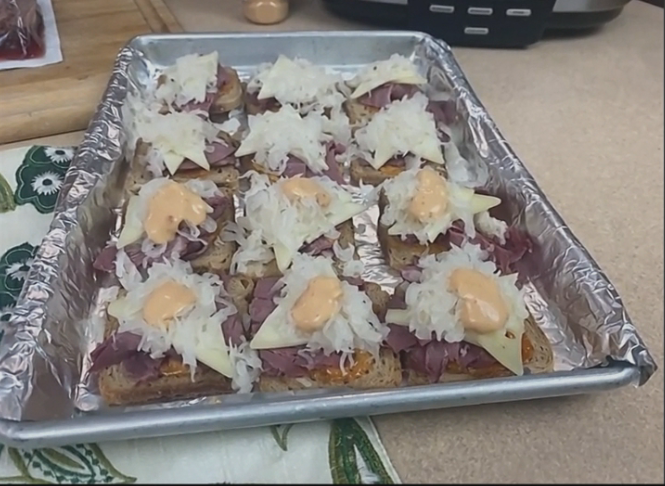 Angie also suggested using leftover corned beef from the recipe above to make Reuben Bites. The bites are perfect for a party or just to enjoy around the house. 
Find all of these recipes and more at beeftips.com.
Have a story idea? Let us know here
News Source: https://www.wxow.com/news/daybreak/celebrate-st-patricks-day-with-unique-corned-beef-recipes/article_486c8fb8-c1a2-11ed-b491-0316dc052a43.html