Being the bona fide foodie city that it is, Houston obviously rocks a treasure trove of global restaurants, and that includes some pretty remarkable sushi houses.
Intimate omakase tastings led by super talented, knowledgeable chefs? Check! The quintessential date night sushi and cocktail spot? We have several. How about an easygoing hole-in-the-wall with rolls on rolls on rolls? H-Town's got you covered. There are oh-so many sushi joints to choose from in this mighty big city, so we're narrowing it down to the finest. Here are 11 spots bringing you the best sushi in Houston.
Aya Sushi
You'll barely recognize the former Bernie's Burger Bus space over in Bellaire, as it has morphed into this sublime sushi house from some of the team behind Vietnamese hotspot Kau Ba. Veteran chef Yoshi Katsuyama, who earned his spurs at revered restaurants including Uchi and Soto, is at the helm of the kitchen, showing off his impeccable skills, sourcing fish flown in daily and crafting playful takes on omakase (we're guessing you'll be treated to some caviar) at the 10-seat sushi bar.
Find it: Aya Sushi, 5407 Bellaire Blvd., Suite A, Bellaire, TX 77401; 713-485-4272
Handies Douzo
Rising star chefs Daniel Lee and Patrick Pham of Kokoro do it up hand roll-style at this stylish date night favorite, which now has locations in both the Heights and Montrose neighborhoods. Visit either for hand roll, crudo and sashimi preparations—from legitimately spicy tuna and uni cozily wrapped up in nori, to beautifully delicate hotate (scallop) hit with an orange-ponzu punch.
Find it: Handies Douzo, 3510 White Oak Drive, Houston, TX 77007; 832-831-0912
Kata Robata
Chef Manabu "Hori" Horiuchi is well loved in this city … and for a good reason. The four-time James Beard Award semifinalist was seemingly born to cook, taking inspiration from his mother at an early age and transforming that passion into a prestigious culinary career. As for his sushi, it is consistently that damn good. Sourcing the majority of Kata's fish directly from Japan, Horiuchi's skillful hand is best showcased during a blissful chef's tasting at the sushi bar, one that gets its start with things like cloud-like sea bream nigiri and ends with you leaving entirely satisfied.
Find it: Kata Robata, 3600 Kirby Drive, Suite H, Houston, TX 77098; 713-526-8858
Kokoro
Taking the fancy-ish approach, this Bravery Chef Hall canteen comes from dynamic duo Daniel Lee and Patrick Pham, offering guests a high-level sushi experience in a counter-service, food hall setting. Go for specials like the truffle and ponzu-kissed Big Glory Bay king salmon crudo, add on a not-sushi-but-still-worth-an-order Wagyu toast and fill your belly with razor-sharp cuts of bluefin fatty tuna, Japanese golden eye snapper and freshwater eel.
Find it: Kokoro, 409 Travis St., #366, Houston, TX 77002; 409-420-2560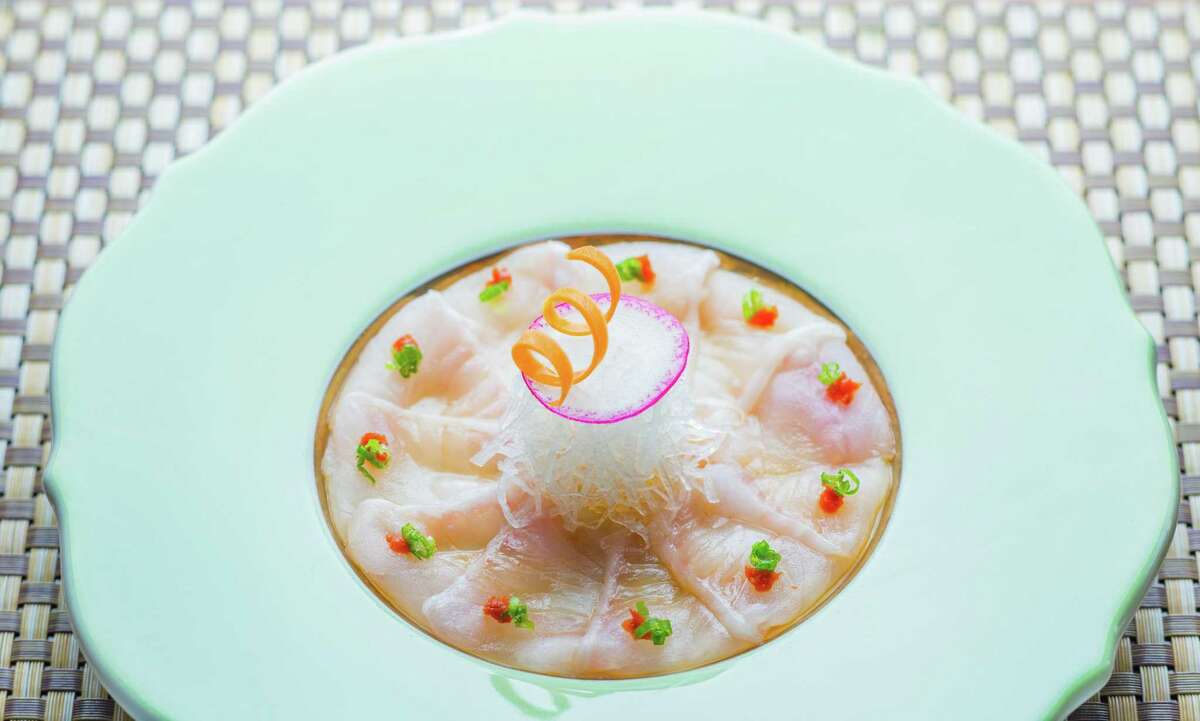 MF Sushi
Chris Kinjo is a maestro with a chef's knife. The chef and owner of contemporary Museum District jewel MF Sushi (and equally great sushi parlor Ume over on White Oak) is nicknamed Magic Fingers. His deft hands move at hyper speed to slash fresh fish before delicately draping the molded, silken masterpieces atop perfectly seasoned sushi rice.
You'll want to experience his work firsthand by scoring a prized seat at the omakase counter, where the chef reads your mood to offer delights such as shimmering silver-skin kohada nigiri, lightly torched yellowtail cheek and gorgeously smoked salmon sashimi.
Find it: MF Sushi, 1401 Binz St., #100, Houston, TX 77004; 713-637-4587
Oishii
Want the best umami-filled bang for your buck? Then head straight for the happy hour at this neighborhood favorite sushi joint. That's when you can pair buy-one-get-one appetizers—sushi rolls filled with spicy salmon and pickled squash, pork gyoza, and kani (crab) salad—with discounted beers and sake. The family-run restaurant is still fairly easy on the wallet outside of happy hour, with crowd-pleasers including 24-piece sushi platters, 32-count sashimi plates and $3 hand rolls.
Find it: Oishii, 3764 Richmond Ave., Houston, TX 77046; 713-621-8628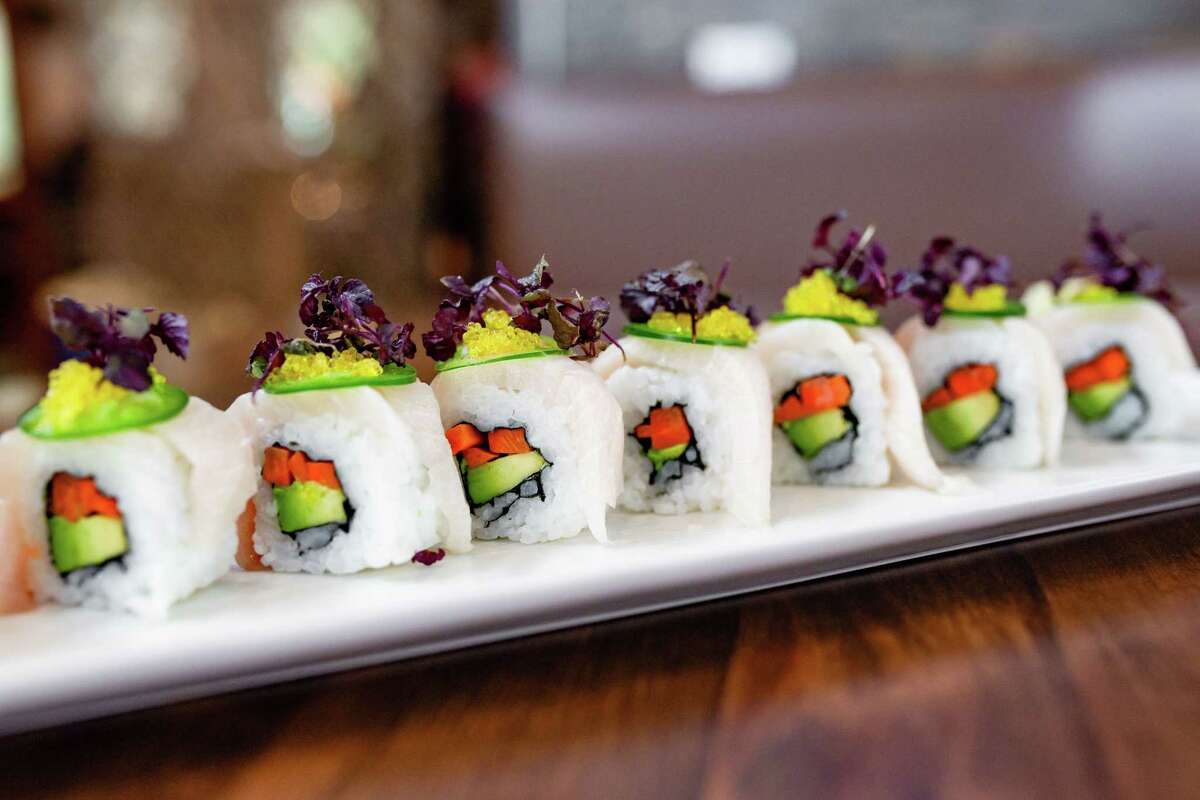 Shun Japanese Kitchen
Chef Naoki Yoshida was raised in the restaurant industry (his family owns Montrose's Nippon Restaurant, open since 1986), and this South Shepherd sushi parlor and izakaya is his modern-day playground. Here, Yoshida explores Japanese cuisine through the lens of a second generation Japanese American living in Houston, offering creations like lamb barbacoa gyoza and foie gras fat uni pasta alongside transcendent raw preparations, such as salmon tomatillo crudo, yuzu ceviche and yellowfin tuna sashimi with candied jalapeño.
Find it: Shun Japanese Kitchen, 2802 South Shepherd Drive, Houston, TX 77098; 832-409-5888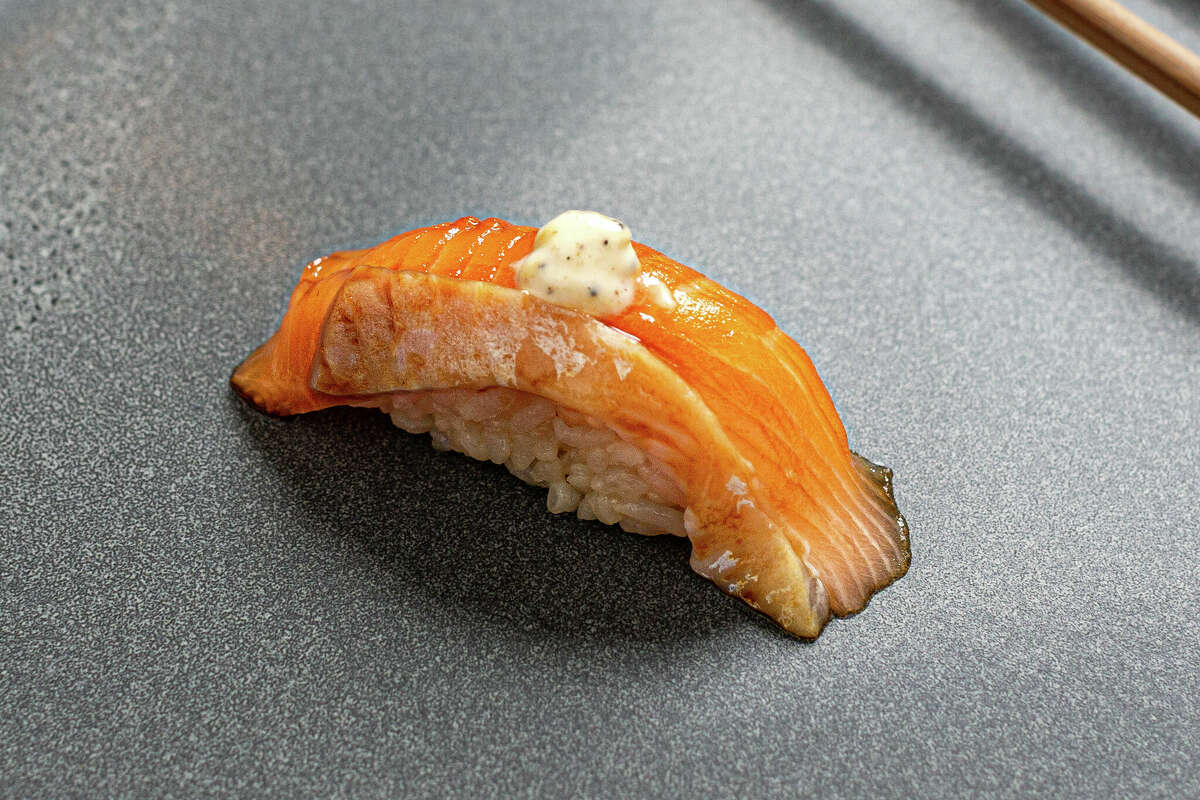 Sushi by Hidden
Super cool speakeasy sushi establishment Hidden Omakase is turning the tables on the sushi table experience, offering a more intimate and faster omakase that'll have you well fed for a steal (current cost is $60 per guest for 12 pieces), and on your way in 30 minutes. At the counter, industry vet and chef Jimmy Kieu leads guests through each delectable creation, dreaming up a unique menu based on whatever market fish are flown in and sourced that day—think engawa (flounder fin) presented with finger lime and tom yum-marinated salmon roe, or an A5 Wagyu "patty melt" with uni and scallop. The 10-seater is by reservation only and is BYOL (bring your own liquor) with a corkage fee for large bottles.
Find it: Sushi by Hidden, 5216 Morningside Drive, Houston, TX 77005; 346-399-5948
Sushi Miyagi
Overflowing with masago and chopped scallop, the spicy hotate roll is picture perfect at this festive Asiatown mom-and-pop, owned and operated by a husband-and-wife duo. You won't get express service here, but you can expect friendly service, spot-on rice and generous portions of fresh-cut fish. Go for fan favorites like that aforementioned scallop roll and colossal chirashi bowls, or build your own epic sushi platter.
Find it: Sushi Miyagi, 10600 Bellaire Blvd., Houston, TX 77072; 281-933-9112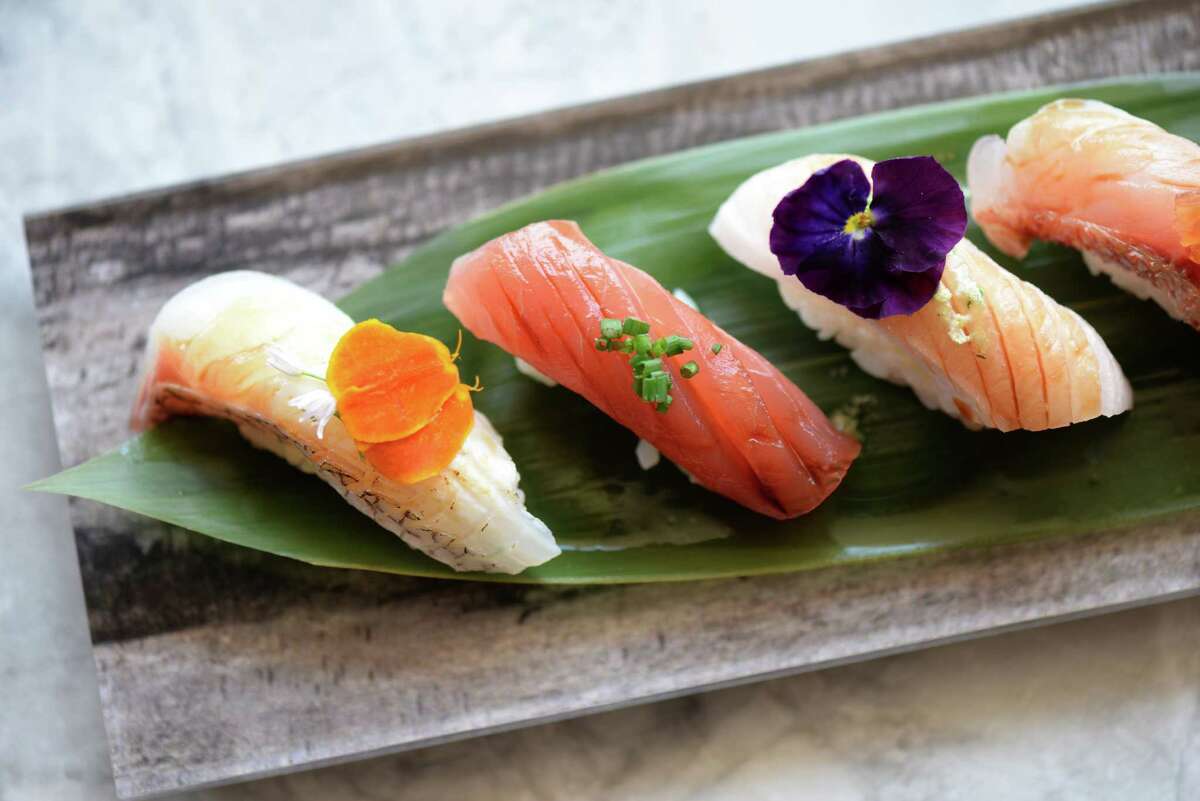 Tobiuo Sushi Bar
Opened in 2018, Tobiuo pretty much spearheaded the revolution of Katy as a serious foodie destination. A year later, former Uchi and Yauatcha talent Sherman Yeung took over as chef-owner, and the high-end establishment has only rocketed to glorious levels since. Come to linger over Japanese tapas and an array of artful sushi presentations that are almost too gorgeous to eat (nonetheless, eat them you will). For a real treat, look out for Yeung's highly revered Bluefin Experience events, where he breaks down an entire tuna for a few lucky guests to enjoy.
Find it: Tobiuo Sushi Bar, 23501 Cinco Ranch Blvd., Suite H130, Katy, TX 77494; 281-394-7156
Uchi
Uchi is good. Real good. Founded by James Beard Award-winning chef Tyson Cole, the Austin import draws crowds at the Houston location thanks to its outside-the-box preparations of sushi and Japanese plates. Score a reservation in the sexy dining room (or at the sushi counter) to indulge in cult favorites like the hama chile, precisely cut yellowtail sashimi kissed with Thai chile and swimming in a bed of bright ponzu and orange supremes. Treat yourself to the six or 10 course chef's tasting, or pop in for an incredibly tasty (and wallet-friendly) happy hour.
Find it: Uchi, 904 Westheimer Road, Suite A, Houston, TX 77006; 713-522-4808
News Source: https://www.chron.com/food/article/best-sushi-houston-17804199.php